Donations In Lubbock
Thinking of donating your hair? Call us to book your appointment! Our stylists are eager to give you a brand new look, and excited that you're doing it for a great cause!
The organization we support is Children With Hair Loss. They are a 501 (c) 3 non-profit organization that was founded in 2000. CWHL makes human hair replacements and care kits available at NO COST to children suffering from hair loss. Their mission: "Covering young heads to heal young hearts!"
Do you have a wig you no longer need? We gladly accept wig donations! We will clean them up, steam and trim as needed, to get them prepared to be donated to the American Cancer Society! Simply drop them off and well do the rest!
To all past donors, of both hair and wigs:
THANK YOU for your hair donation! You will bless many lives with your special gift!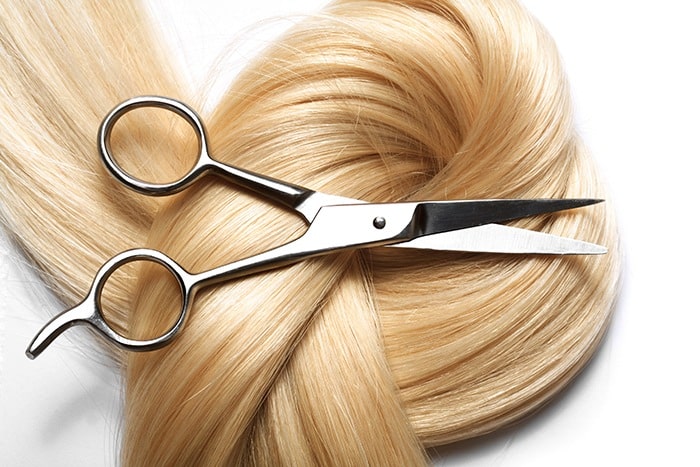 Children With Hair Loss Donors:
Sheila B.
Shelby H.
Kelsey R.
Benjamin L.
Clint D.
Carrie T.
Maria-Bella M.
Morgan B.
Itzel G.
Susy B.
Kaylee J.
Anna H.
Jennifer N.
Victoria C.
Chassi H.
Dayna W.
Victoria O.
Bethany S.
Nicole E.
Sarah C.
Emily D.
Rebekah M.
Morgan B.
Zoey M.
Amanda V.
Roseanne D.
Phetra G.
Cindy F.
Courtney Ann B.
Cooper E.
Tiana O.
Ceressa R.
Ameena S.
Katrina B.
Lynn L.
Trina J.
Nikki H.
Miriam R.
Petra P.
Kassey M.
Jocelyn H.
Marissa L.
Ellie L.
Joshua O.
Marc S.
Sarah V.
Kinsey R.
Phetra G.
Troy Kern
Margaret Mou
Leah Villarreal
Kyndal Herrera
Sarah Hernandez
Emily Robinson
Pam Hargrove
Jennifer Phillips
Trey Ward
Malik Busou
Anna Ochoa
Gabrielle Villafranco
Gabby Barrious
Joshua Rios
Shaydon Whitfield
Christopher Fyock Shawna Frederick
Rosa Gonez De Jesus
Jackie Valdez
Julia Rodriguez
Mary McCreely
Terri Keffer
Bob and Peggy Pearle
Megan Anthony
Lucas Hernandez
Heavenly De La Cerda
Mike McKay
Monica Garcia
Huayun Zhou
Christopher Reece
Brianna Nabarrette
Shelby Barnhart
Shelby Martin
Faria Tuz Zahura
Darlene Ortega
Bryan Burns
Ashleigh James
Alainah Gomez
Lucas Hernandez
Mary McCreely
Terri Keffer
Julia Rodriguez
Jackie Valdez
Rosa Gomez De Jesus
Shawna Frederick
Christopher Fyouk
Shaydon Whitfield
Logan Rickabaugh
Trina Jackson
G. Lance Smith
Marina Chavez
Wan Hsi Chen
Kris Jete
Brian Turpen
Laura Krisher
Cadence Stuckwish
Laney Solis
Vince Maldonado>
Kimberly Jenerette
Allison Kennedy
Audrey Sanchez
Sydni Chesshir
Abigail Clayton
Matthew Ellison
Donavon Armendariz
Christine Villareal
Glenda Reynolds
Tracy Johnson
Mikael Sanchez
Carol Bonnette
Maria-Joaquina (Jackie) Womack
Past Donors For Locks Of Love:
Amy Harleson
Abby C.
Jessie Ray R.
Ashley M.
Teresa T.
Aslinn N.
Diana S.
Emily G.
Renee R.
Gillian Grace G. (GiGi)
Melody Paton B.
Laura S.
Kaili E.
Emily P. (Jessica)
Morgan H.
Carmen W.
Cindy F.
Sheila M.
Shelby H.
Kelsey R.
Jennifer Phillips
Yolanda P.
Jessica L.
Shelly D.
Apryl B.
Wig Donations For American Cancer Society
Jeane L.
Charlee A.
Ruth Morton
Past Donors For Wigs For Kids:
Koby G.
Maria V.
Mariah E. W.
Madison R.
Christine V.
Monica V. T.
Diana S.
Sanai
Tina
Amber
Book an Appointment Today
We look forward to sending off your hair donation.